Chai Tea Cafe (チャイティーカフェ)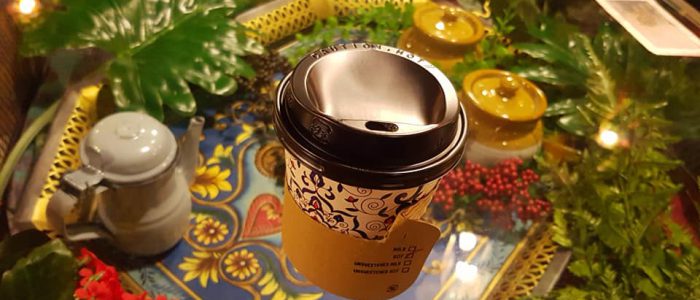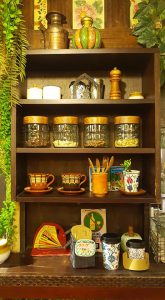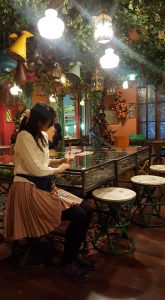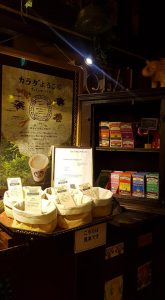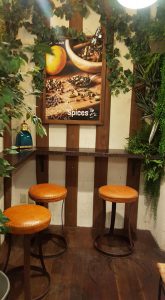 Situated in the heart of Chinatown is this whimsical themed cafe, which is paired with their aromatic Spiced Chai tea drinks and desserts. Definitely not your ordinary type of tea! Either you opted for milk or soy, hot or cold, cake or tart, you can never go wrong with any of them. More interestingly, you can sit on the hammock or pick a creative table and have a glimpse of every corner's interior while sipping your cup of chai tea.
We just paid another visit together with our guest.
Highly Recommended: Spiced Chai Tea
Find out more: https://www.chaiteacafe.jp
Cafe Menu : https://www.chaiteacafe.jp/menu/shop23/
中華街の中心に位置する一風変わったカフェで、スパイスの入ったチャイやデザートを味わえます。このチャイは普通の紅茶とは全然違います!ミルクでも豆乳、ホットでもコールドでも、ケーキでもタルトでも、何を選んでもハズレはありません。ハンモックに座ったり、個性豊かなテーブルでチャイを飲みながら、店内隅々のインテリアを見て楽しめます。
ホステルのお客様と行ってきました!
公式サイト: https://www.chaiteacafe.jp
メニュー: https://www.chaiteacafe.jp/menu/shop23/